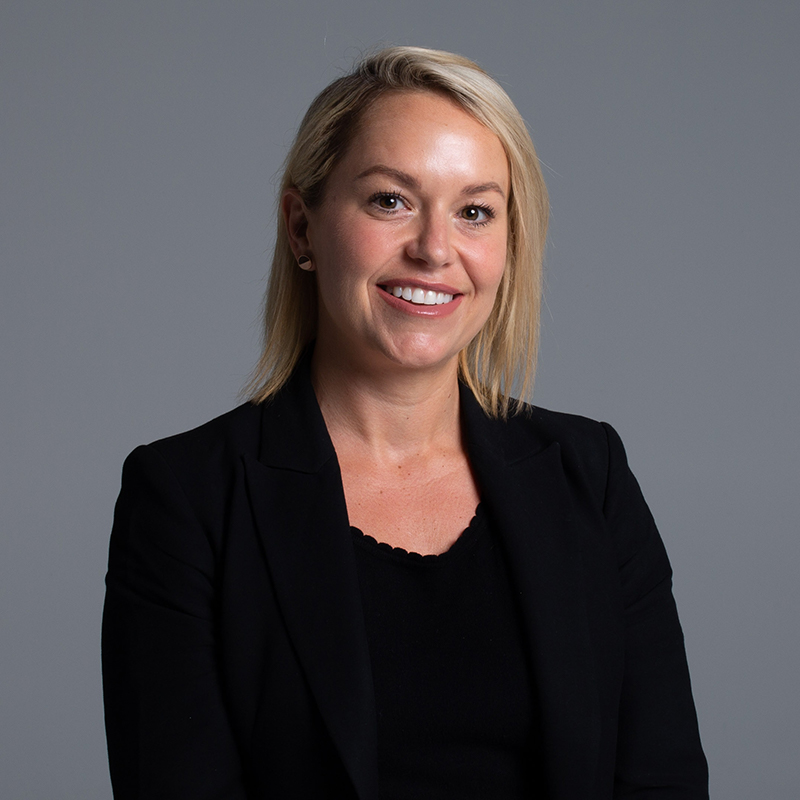 After studying journalism and law at university with the intention of become a journalist, Kate discovered an overwhelming passion for law and decided to pursue it as a career. She drew inspiration from her first placement supervisor, a Family Lawyer, her mentorship sowing the seed for what was to become a long and rewarding career in Family Law. Prior to coming onboard as our Family Law team leader, Kate spent 10 years with a national Family Law firm and was a partner/director for her last three years there. During her career to date, she has been acknowledged at the highest level in the profession, including Private Practice Lawyer of the Year through the Women Lawyers Association of NSW in 2017 and Leading Family Lawyer in the Doyle's Guide for the Central Coast/Hunter in 2019, 2020,  2021 and 2022 the only Central Coast lawyer to be featured on the list.
As our Family Law team leader, Kate oversees all Family Law matters at Aubrey Brown as well as looking after her own clients. Supporting and guiding her clients every step of the way, Kate brings a level of empathy to the Family Law process that comes with having been through the challenge of separation herself coupled with her expertise and focus on tailoring the right solution and approach to suit every client's unique circumstances, whether it be through negotiation, mediation or litigation. As a nationally accredited Mediator, Kate is highly skilled at resolving matters, wherever possible, without going to Court in the interests of her clients and their loved ones, particularly children. However, when it is necessary to go to Court, she is a formidable opponent and represents her clients with strength and tenacity to ensure the best possible outcome for them and any children involved.
In addition to being a nationally accredited mediator, Kate is also an accredited Family Dispute Resolution Practitioner and can be engaged to mediate property and parenting disputes early to assist families keep their matters out of Court or to help families who are in Court proceedings reach a mediated agreement and bring an end to their litigation.  Kate can also issue s60I certificates for parenting mediations.
Describing Aubrey Brown as 'one big family', Kate is excited to be part of such a dynamic, collaborative and vibrant law firm. She says, 'We have some of the best lawyers I have ever worked with here operating in our specialised teams. This allows us to provide advice and assistance in a broad range of areas for our clients.'
Away from work, Kate regularly volunteers at local high schools as a mentor, teaching Family Law to young up-and-coming lawyers on the Central Coast as part of the HSC Legal Studies syllabus. She also enjoys African dance, yoga, travel, music and has a passion for animals. She has two rescue dogs at home and sponsors a number of endangered animals in the wild.
Kate has practised Family Law exclusively since 2005 and is one of the most respected and sought-after Family Lawyers on the Central Coast. She joined Aubrey Brown Lawyers in 2019 as our Family Law team leader. She is also an Accredited Specialist in Family Law, a title she earned in 2011. Kate's strong negotiation skills and ability to achieve the best possible outcomes through mediation and other methods have earnt her a reputation for being able to settle most matters outside the courtroom, saving clients time, money and trauma during one of the most emotionally charged periods in their lives.
Areas of Specialisation
Qualifications
Accredited Specialist – Family Law
Nationally Accredited Mediator – NMAS
Accredited Family Dispute Resolution Practitioner
Bachelor of Laws
Graduate Diploma of Legal Practice
Bachelor of Communications (Journalism)
Admissions
Supreme Court of New South Wales
High Court of Australia
Memberships
Family Law Section of the Law Council of Australia
Women Lawyers Association of New South Wales
Law Society of New South Wales
Central Coast Law Society
Hunter Valley Family Law Practitioners Association